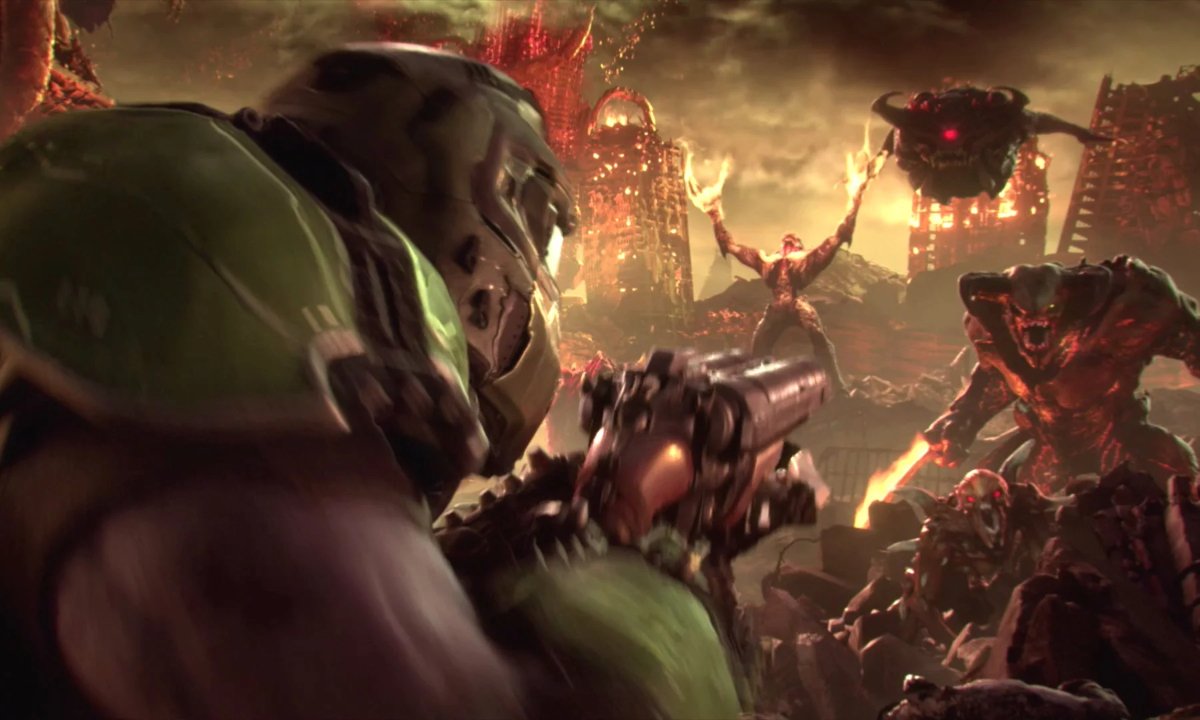 As expected, Doom Eternal looks crazy intense.
E3 2019 brought us two major videos of Doom Eternal — an official story trailer and some gameplay footage.
The story trailer (above) revels in the game's weird and intense biblical imagery, while the gameplay footage (below) shows off its intense gameplay, flashy UI and wide array of collectibles.
A new multiplayer mode called Battlemode pits two player-controlled demons against a single player-controlled Slayer to see who's the last one standing.
Bethesda also announced a big special edition of Doom Eternal that come with a wearable Slayer helmet and story DLC.

By the look of things, fans of Doom are in for more of what the love about the series. Doom Eternal releases on PC, Xbox One, Switch and PS4 on November 22, 2019.